Welcome
---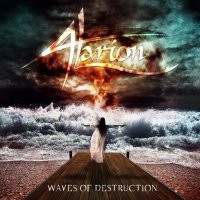 Waves of Destruction
is the debut album of
Alarion
, a project by
Bas Willemsen
. The album contains an hour of melodic, symphonic and intense music, and features appearances by
many great musicians
.
Master by Peter van 't Riet, known from Asia, DragonForce, Epica, Pain of Salvation, Steve Hackett (Genesis), Steve Howe (Yes), Symphony X, Threshold and more.
Release date: June, 2016
For the major updates on Alarion, the album and its release
subscribe to the mailinglist here
.
Waves of Destruction: A New Era
---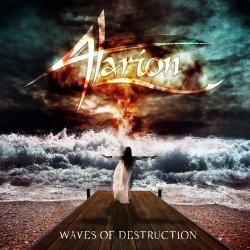 This spring,
Waves of Destruction
, the debut album of Alarion will be released through
FREIA Music
. The album contains an hour of melodic, symphonic and intense music. It will be a special album, with appearances by many great musicians, whose identities will gradually be revealed in time.
So stay tuned! For the major updates on Alarion, the album and its release
subscribe to the mailinglist here
.
A New Era
A new era begins with Alarion as a renewed entity with a newly spelled name, signed to record label FREIA Music and working with booking agency JBM Events.
Alarion is the solo project of Dutch guitarist Bas Willemsen.
To mark this new era, a brand new website has been made.
A Vision
Through the years Bas became the sole driving force of Alerion, picking up ever more tasks and realising his vision by writing all the songs, recording guitars, keyboards and bass.
In August of 2013, bassist and longtime member Ronald van Schaik quit and moved to Norway. During the next six months both drummer Jeroen Nagel (joining Blind Justice) and singer Laura ten Hoedt (working on Ayreon's The Theater Equation) departed as well.
In the spring of 2014, Bas made the natural decision to continue Alerion as his solo project, making use of all things learned and loved during the previous years. The spelling of the name was changed to Alarion to distinguish Alarion from the many new artists who followed it with the name "Alerion".
Driven by his vision of Alarion, Bas set out to create and release the album 'Waves of Destruction'. The album was to be something special: featuring some of Bas' favorite musicians as guests, and mixed and mastered by high quality studios.